La Modesta

Collective Project
2016 - 2018
CAS:
La Modesta es un artefacto móvil que se expande escandalosamente.
Es un proyecto pedagógico destinado a la catalogación, almacenamiento, investigación y difusión de publicaciones, fanzines y microediciones de diversas épocas, y que consta de un importante fondo de publicaciones elaboradas por alumnos y exalumnos de la Escola Massana.

EN:
La Modesta is a traveling Anarchive. It is a mobile, expandable visual library designed to exhibit a collection of the publications made by the students of The Escola Massana, Barcelona's municipal Art and Design centre. It is as a pedagogic tool that displays, catalogs, and show a wide variety of self-publications, from fanzines to micro editions to graphic design, from different time periods.


CAS:
Actualmente el colectivo está realizando talleres de autoedición, fanzines y técnicas gráficas en diversas bibliotecas de la diputación de Barcelona, centros cívicos, eventos promovidos por casals de joves i puntualmente en l'Escola Massana.


EN:
Currently the group is doing workshops about self-publishing, fanzines and graphic techniques in various libraries of the deputation of Barcelona, civic centers, events promoted by youth clubs and punctually at the Escola Massana.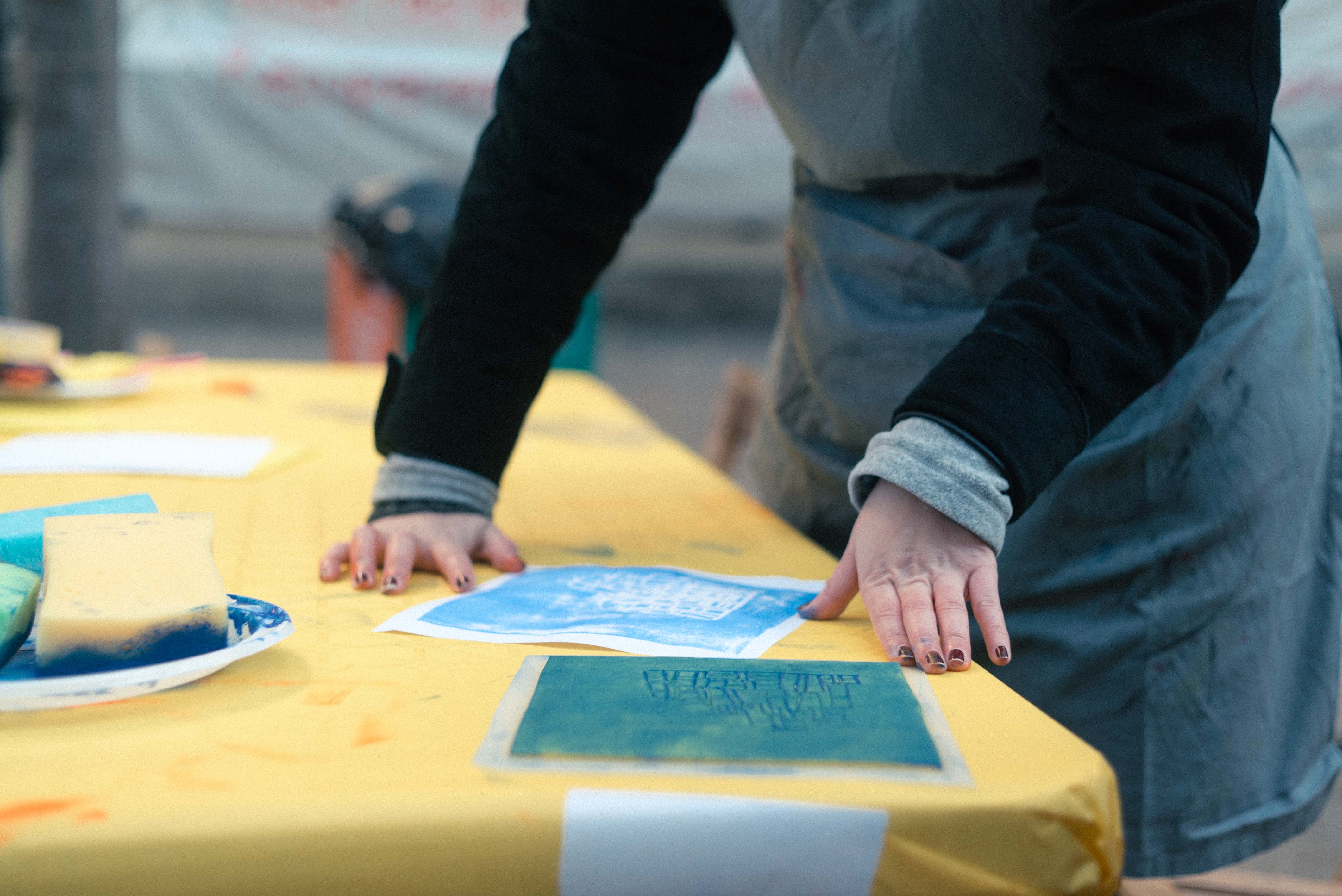 CAS:
Proyecto coordinado por un colectivo de personas vinculadas a la Escola Massana. Nuestro logo es obra de Olaf Ladousse.
Nuestro módulo desplegable es idea de Amalgama Studio.
Nuestra maleta expositora está hecha por Juan Cuadros.


EN:
La Modesta is a project coordinated by a collective linked to the Escola Massana. Our logo is designed by Olaf Ladousse.
Our drop-down module is made by Amalgama Studio. Our display case is made by Juan Cuadros.